Michael T. Garrett has decades of experience.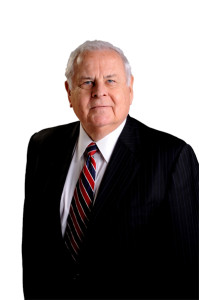 My name is Michael T. Garrett. I have more than 45 years of legal experience. I'm an attorney with licensing in both New Mexico and Texas.
I am a trial attorney whose practice focuses on general litigation and appeals. These rise from wrongful death, medical malpractice, catastrophic injuries, and other injuries. I also represent cases for farm & ranch disputes, estate disputes and business conflicts.
My law background began with a graduate LL.M. degree from Harvard Law School. I acquired a membership in New Mexico & Texas bar associations. This allowed me to establish Garrett Law Firm in Clovis, NM. I primarily practice in Eastern NM and West Texas. I have been in business in Clovis for decades.
Over 4 decades of trial experience has gained me peer recognition as a premier trial lawyer. I've received an AV rating from Martindale-Hubbel. I also have a listing in the Martindale-Hubbel Bar Register of Preeminent Lawyers. I'm a member of the American Bar Assoc., NM Bar Assoc. and Texas Bar Assoc. Garrett Law Firm is the legal team you need by your side!
Garrett Law Firm – New Mexico & Texas Attorney
For many, legal issues are confusing and difficult to understand. My commitment to my clients is to walk you through the process. I am experienced in both criminal and civil cases. I can give you the best legal advice possible. My experience, knowledge and skill help you reach favorable outcomes in your case. I work hard to gain the best resolution for you. Ensuring you receive the most cost-effective, efficient outcome is priority.
At my law firm, I offer the best of both small and large firms. I provide an experience with specialized skills. This is what people expect from larger firms. However, with Garrett Law Firm, you receive a responsive, client-focused approach. You get the legal advice and work of a large firm with a small firm feel.
With my clients' best interests at the forefront, I have taken many cases to court. These include jury verdict and mediated settlement cases too. The majority of my cases have resulted in positive outcomes in both federal and state courts.
Contact me, Michael T. Garrett, for your legal needs.